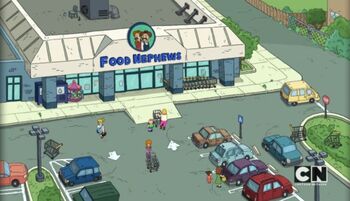 Food Nephews is a grocery store in Aberdale. It was first seen in "Lost in the Supermarket." It makes a cameo appearance on brown paper bags in "Clarence's Millions."
Employees
Episode Appearances
Trivia
Food Nephews is a parody of Giant Eagle, Wal-Mart, and Whole Foods Market.
It was known as "Food Cousins" in Awesomest Battle In History.