Carol Moody is a female character in Clarence. She debuted in Officer Moody.
Appearance
She mostly tall as Ms. Baker, very thin, has blonde hair which forms as a pixie cut, notable sky blue eyes, has tan skin, and a semi-triangular chin. Her attire is mostly a police uniform, and she also carries an armed gun, and more than 2 pairs of handcuffs (Six as shown in the episode she debuts in.)
Personality And History
She's mostly uptight, serious, and no-nonsense person, whenever a person makes one little incident, which to her, is breaking the rules, she'll put anyone in handcuffs, and has no qualms of doing so to the kids, in other words, she be able to tell much of the class about a matter of safety as a police cadet, such as learning about not to accept a stranger for riding anyone or anything from the stranger, by which Clarence fail to take heed of due to having a bit of ignorance, by which she didn't take it as easy, she personally view Mr. Reese as a show-off and implied that he didn't take much of the policing seriously enough as history states, she used to work with Mr. Reese, but however after Mr. Reese's car crashed into the building, she ended up firing him, which had led to his retirement.
Appearances
Season 3
Gallery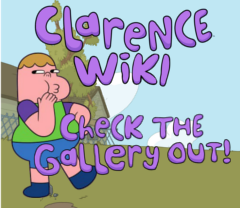 The gallery for Carol can be found here.
Trivia
She used to work along with Mr. Reese.
Community content is available under
CC-BY-SA
unless otherwise noted.